Campaign Highlights Resource justice
The economy is designed, and we can redesign it!
A common vision for an environmentally and socially just economy.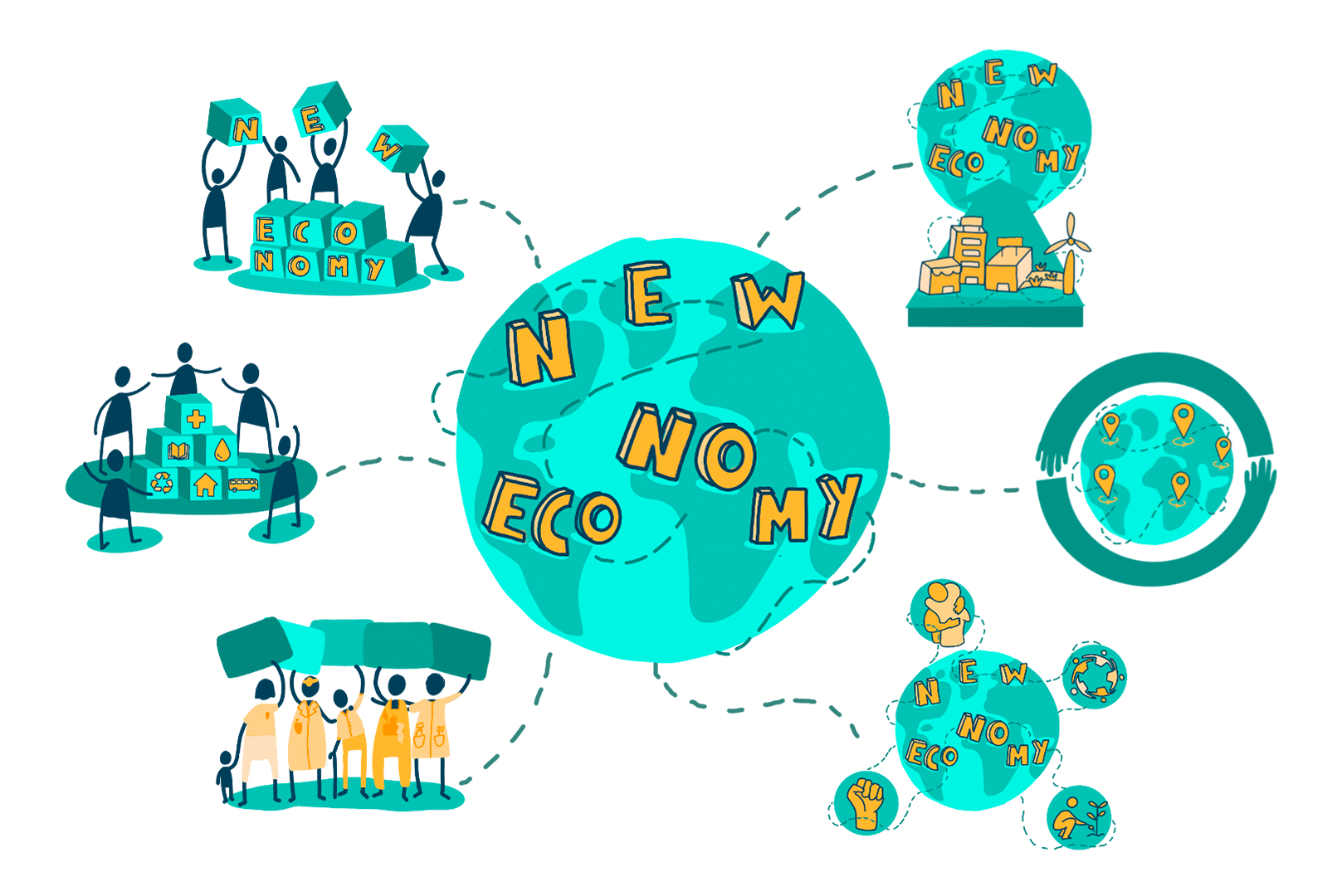 We want to inspire action to wholly transform the current dominant growth-based, capitalist, neoliberal economy. And to dismantle the power structures maintaining and driving it. This economic system is at the root of the destruction of our shared planet and of people.
Over more than a year, we led a bottom-up process of interactive webinars and workshops with our members all over Europe, to develop seven transformational ideas for a new economy for Europe.
It is not a utopian 'blueprint' or manual, rather a broad and inspiring vision. We broke down this vision of a new economy into seven parts – seven interdependent areas which together can transform our economy to sustain life within Earth's limits.
Now we want to galvanise collective action from governments and people to redesign an economy that serves the wellbeing of all and our shared planet.
Read our 7 Sparks to Light a New Economy.
Making the case for cutting consumption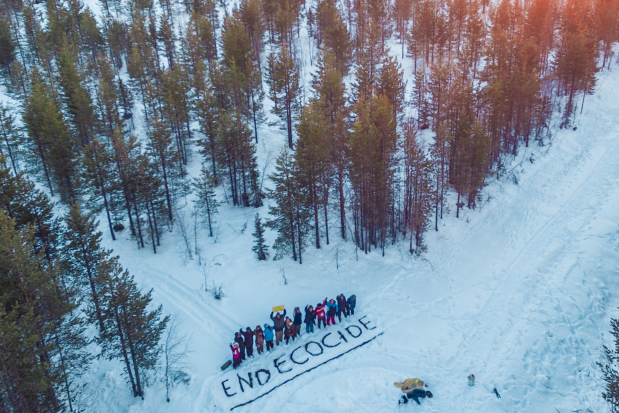 Resource consumption, at the systemic not individual level, is a fundamental yet under-addressed question in discussions about the transition to sustainable economies. We went some way to filling that gap with our report on the myths of so-called 'green mining'.
The European Commission's plans for a green and digital transition will lead to a continued increase in the demand for materials and a large number of damaging new mining projects – both inside and outside the EU. We advocated for the green transition to tackle the root causes of the broader climate and environmental crises. And as an urgent first step, we pushed for the EU to set a material footprint reduction target of 65%.
Our recommendations attracted attention from civil society and EU and national policy makers, as well as researchers and industry. The case for cutting EU resource consumption is getting harder to ignore.
FoE Sweden end ecocide stunt (C) Mose Agestam