Campaign Highlights 2021
Our Campaigns
3,300
young people empowered by the Young FoEE SYSTEM:RESET project in 2021
23
people trained to be community organisers for the energy transition in 2021
1,200,000
citizens who signed the 'Save Bees and Farmers' citizens initiative
93,342
visits to our new website in 2021
1,740
mentions of FoEE in the press in 2021
Young Friends of the Earth Europe
System:Reset
young friends of the earth Europe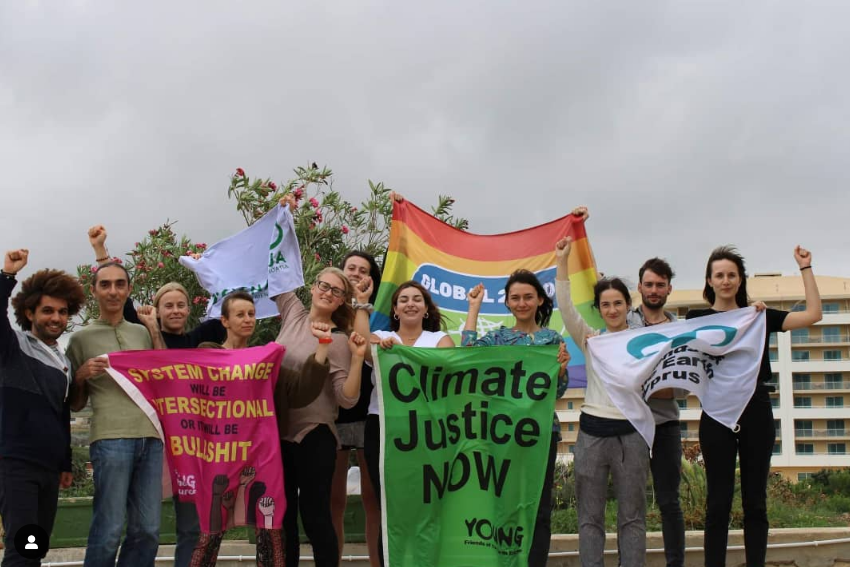 The Young Friends of the Earth Europe network finalised its two year long SYSTEM:RESET project. ! It aimed at building platforms across Europe to bring people from under-represented communities into decision making at different levels. Together they developed collective visions for a socially just and ecologically sound future.
The project empowered 3300 young people and brought awareness to 150,000 European citizens. Youth across Europe had the opportunity to gather, learn, and share through workshops, meetings, youth hubs, discussion evenings, online trainings, actions and camps. All these activities were organised by the different Friends of the Earth groups who led the programme in nine countries.
As part of the project, eight activists travelled to Glasgow to participate in the COP26 UN climate talks. Young Friends of the Earth Europe was inside and outside the conference. For two weeks, they followed the negotiations, organised and took part in actions, and showed solidarity with local and global communities and those who were excluded from this space.
Young Friends of the Earth Europe concluded the SYSTEM:RESET work by publishing their own youth proposal for a Green Deal for Europe. This paper presents visions that were collected during this two-year pan-European project. It presents the future young people want and demands for the urgent intersectional transformation that is needed in our society.


System:Reset project final meeting. © Young Friends of the Earth Europe